PF5 Phosphorus Pentafluoride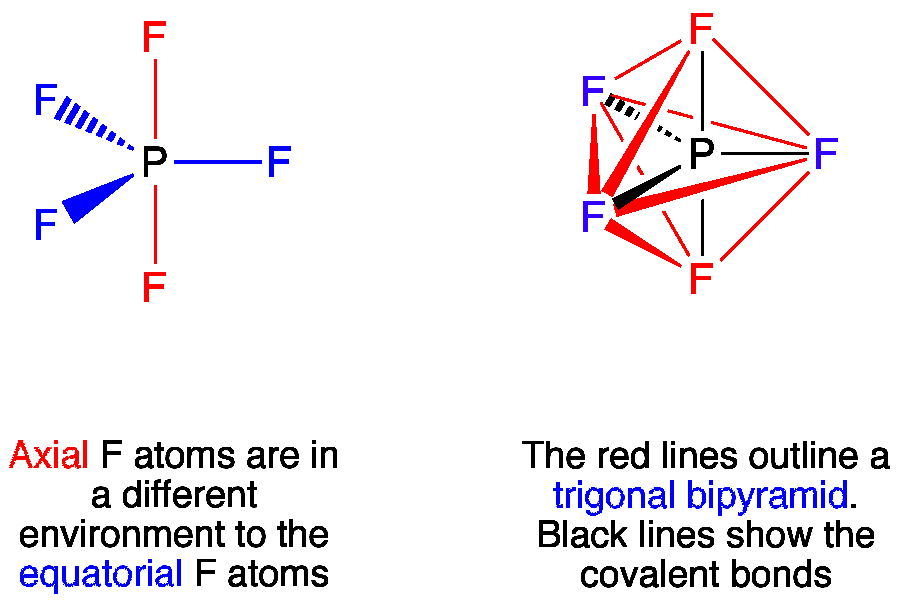 Phosphorus pentafluoride has 5 regions of electron density around the central phosphorus atom (5 bonds, no lone pairs). The resulting shape is a trigonal bipyramidal in which three fluorine atoms occupy equatorial and two occupy axial positions.
The F-P-F angle between equatorial positions is 120°, between the axial and equatorial positions it is 90°.
Click the structures to load the molecules
Related structures H2O | NH3 | CH4 | PF5 |SF4 |ClF3 | SF6 | XeF4
We are sorry that this page was not useful for you!
Let us improve this page!
Tell us how we can improve this page (in your own language if you prefer)? If you would like a response, please include your email address e.g. [email protected]