Conjugate Addition Reactions
A range of nucleophiles will undergo conjugate additions with α,β-unsaturated carbonyl compounds (or other electron acceptor groups such as nitrile). Some varied examples are shown below: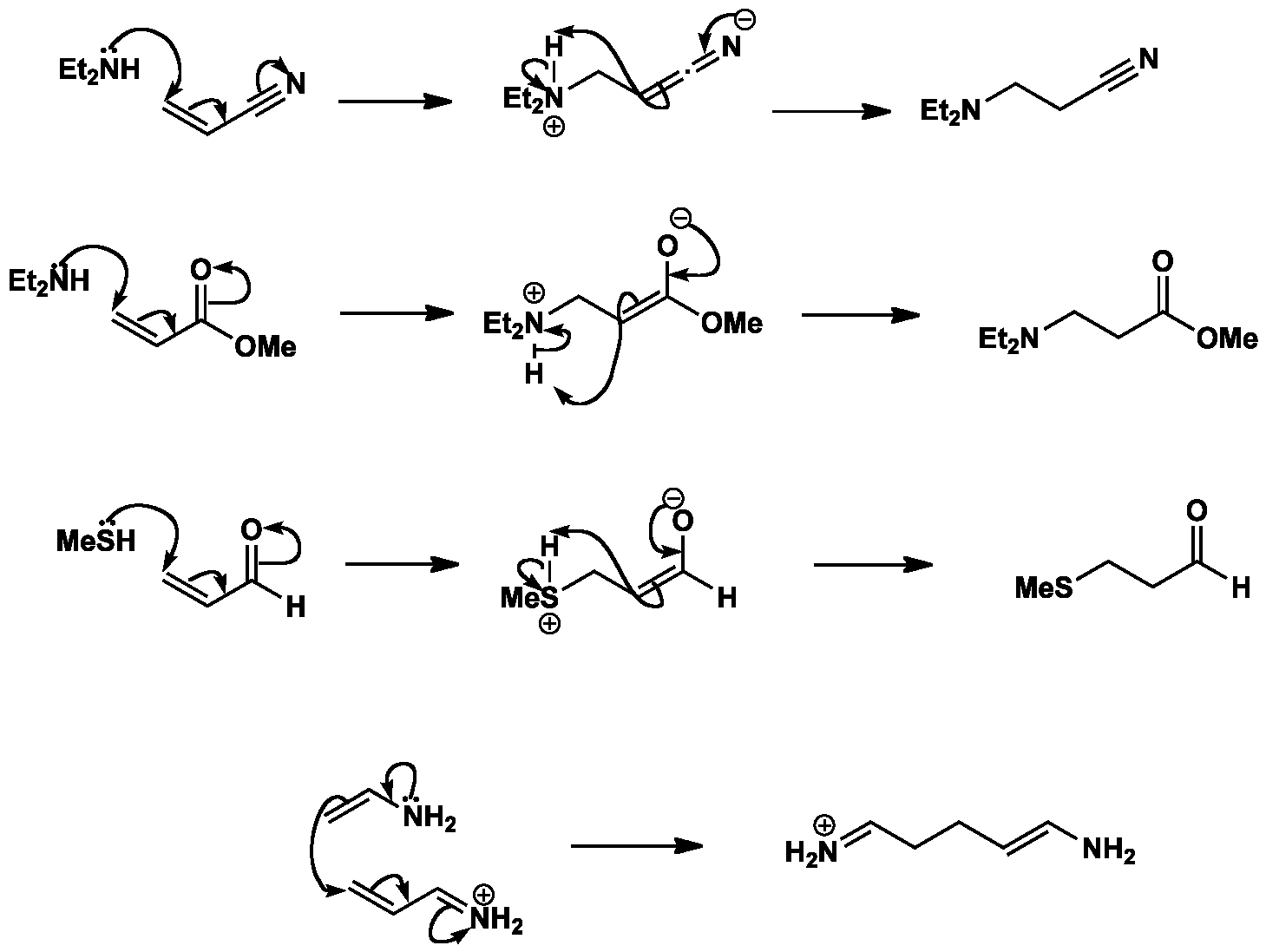 Click each reaction to view the associated 3D animations
A. G. Csákÿ, G. de la Herrán and M. C. Murcia, Chem. Soc. Rev., 2010, 39, 4080.
How useful was this page?
Click on a star to rate it!
Average rating 5 / 5. Vote count: 1
We are sorry that this page was not useful for you!
Let us improve this page!
Thanks for your feedback!