Cyanohydrin Formation – Nucleophilic addition to the carbonyl group A level
Click the structures and reaction arrows in sequence to view the 3D models and animations respectively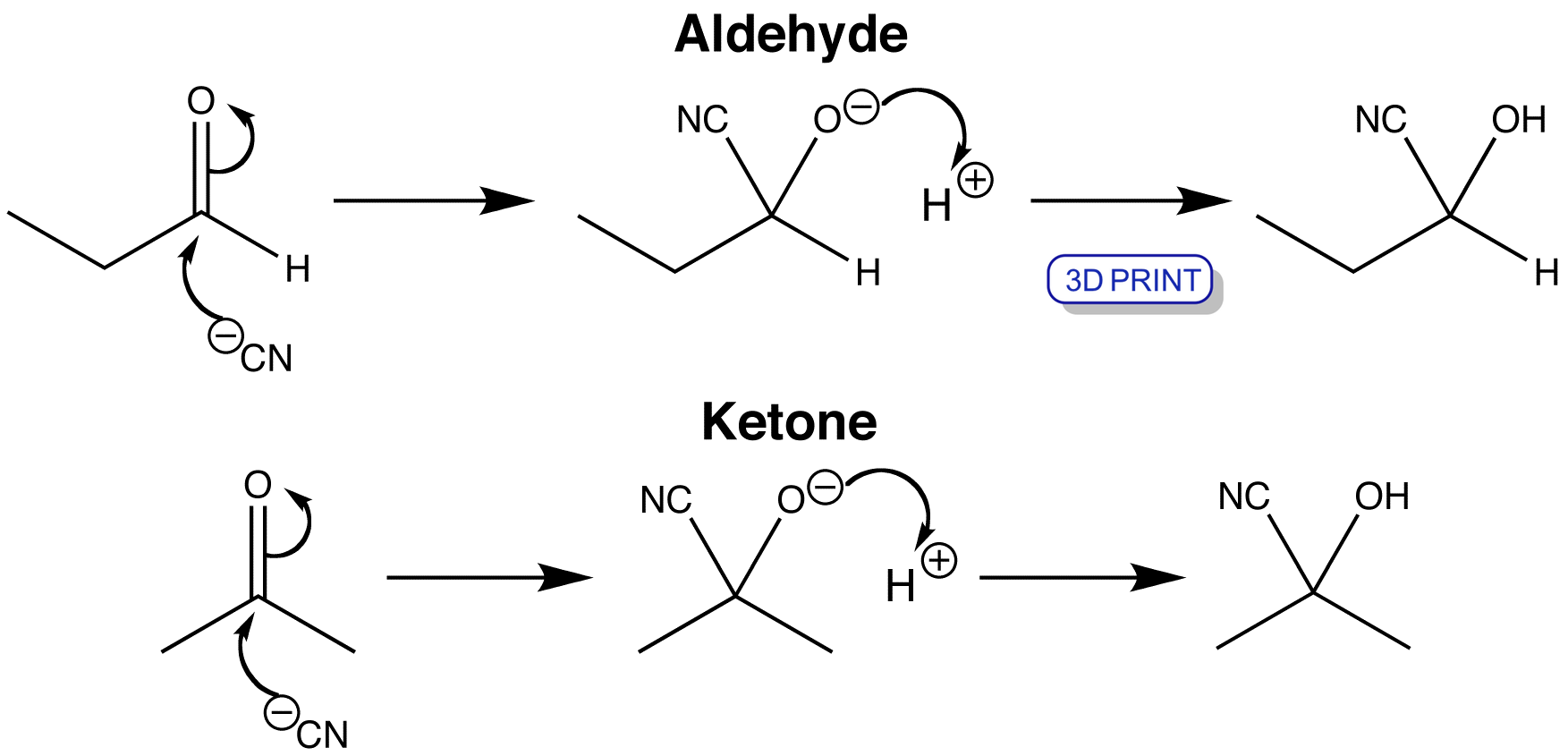 Cyanohydrin formation can occur via the attack of cyanide to both aldehydes and ketones, usually in the presence of acid which protonates the resulting alkoxide to give the hydroxy group. The products of these reactions can also be called hydroxynitriles.
How useful was this page?
Click on a star to rate it!
Average rating / 5. Vote count:
No votes so far! Be the first to rate this page.
We are sorry that this page was not useful for you!
Let us improve this page!
Thanks for your feedback!