Swern Oxidation
The Swern oxidation is a modern method of converting primary or secondary alcohols to aldehydes or ketones using oxalyl chloride, dimethyl sulfoxide (DMSO) and a base (Et3N) at low temperature. The overall reaction is as follows:

The three stages of the Swern oxidation reaction mechanism are shown below.
Click the different stages to view the 3D models of the reaction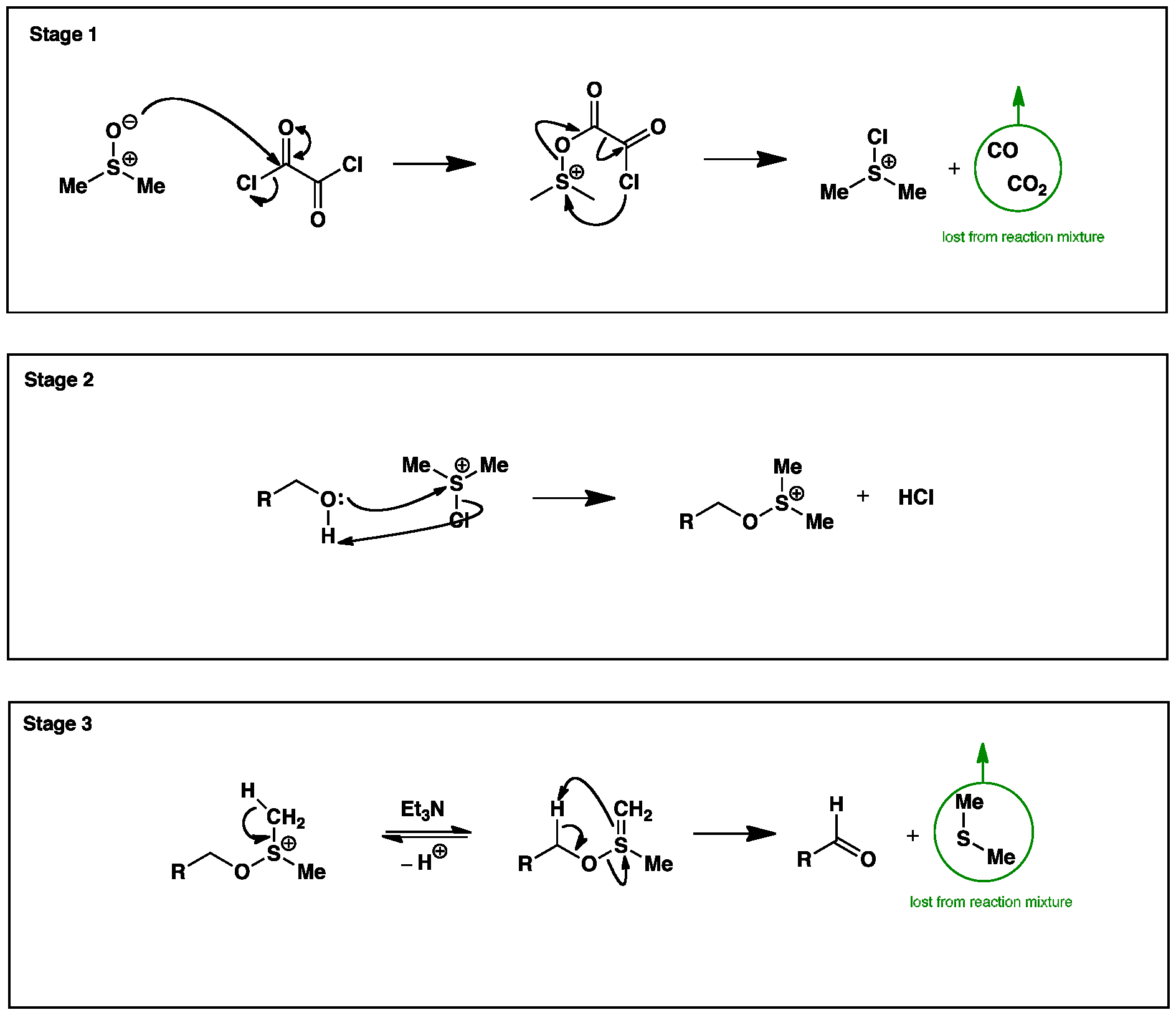 K. Omura and D. Swern, Tetrahedron, 1978, 34, 1651–1660.