Click the structures and reaction arrows in sequence to view the 3D models and animations respectively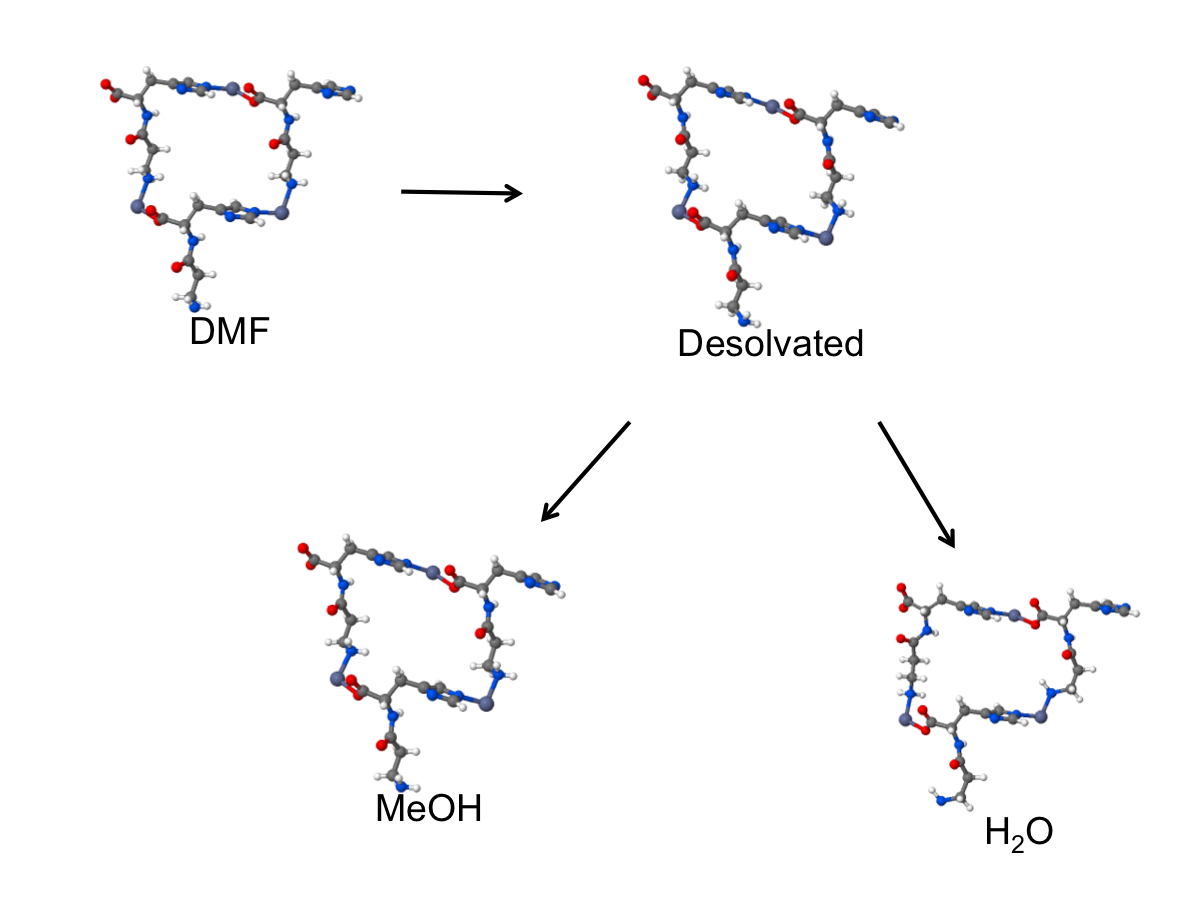 The Zn-Carnosine framework is flexible and the shape of the pore changes depending on the guest molecules. The MeOH structure is not significantly different to the desolvated structure.
back to Zn-Carnosine main page
A.P.Katsoulidis, K.Sung Park, D.Antypov, C.Marti-Gastaldo, G.J.Miller, C.M.Robertson, J.E.Warren, F.Blanc, G.Darling, N.Berry, J.Purton, D.Adams, M.J.Rosseinsky (2014) Angew.Chem.,Int.Ed. ,53,193
How useful was this page?
Click on a star to rate it!
Average rating / 5. Vote count:
We are sorry that this post was not useful for you!
Let us improve this post!
Thanks for your feedback!