Click the structures and reaction arrows in sequence to view the 3D models and animations respectively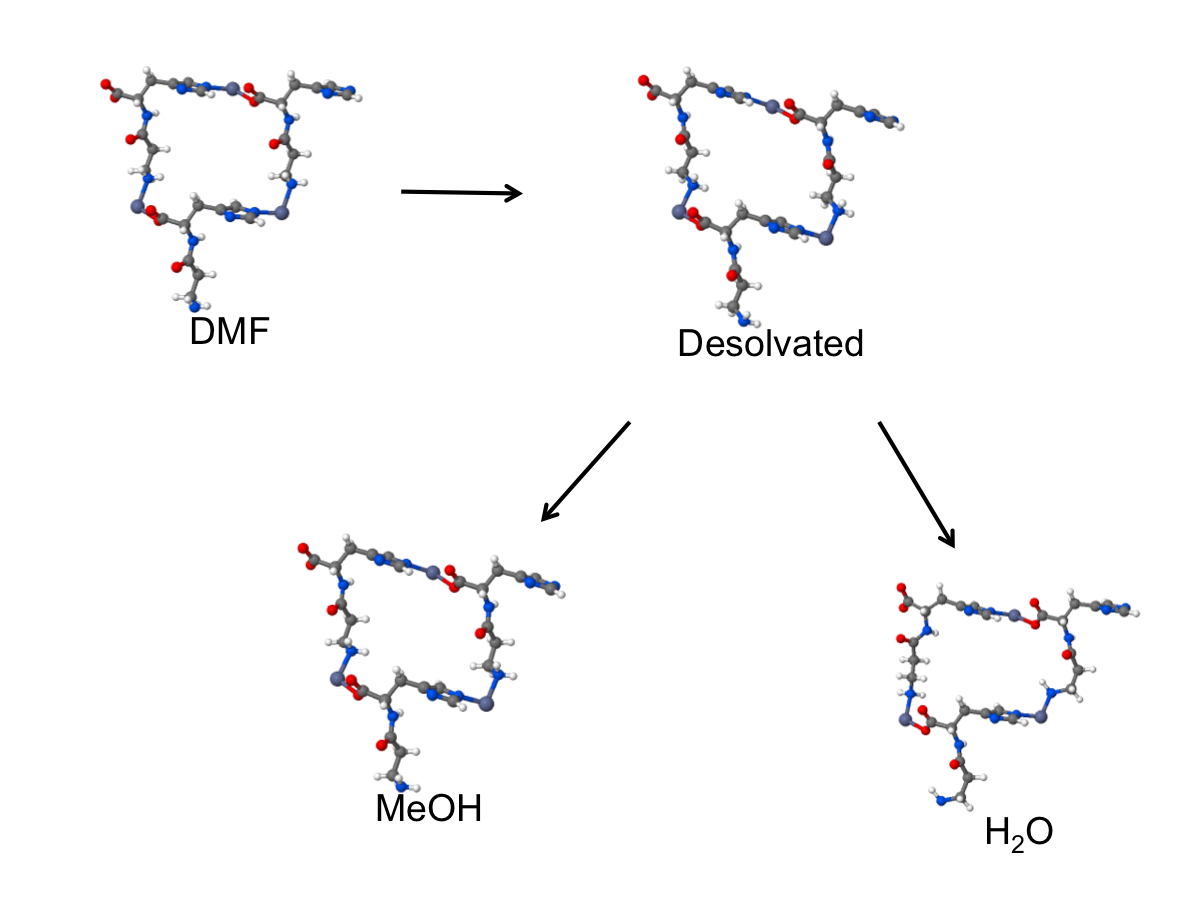 The Zn-Carnosine framework is flexible and the shape of the pore changes depending on the guest molecules. The MeOH structure is not significantly different to the desolvated structure.
How useful was this page?
Click on a star to rate it!
Average rating 5 / 5. Vote count: 1
We are sorry that this page was not useful for you!
Let us improve this page!
Thanks for your feedback!