Allylic Strain Epoxidation of E-Allyl Silanes
Formation of the major epoxidation product
Click the structures and reaction arrows in sequence to view the 3D models and animations respectively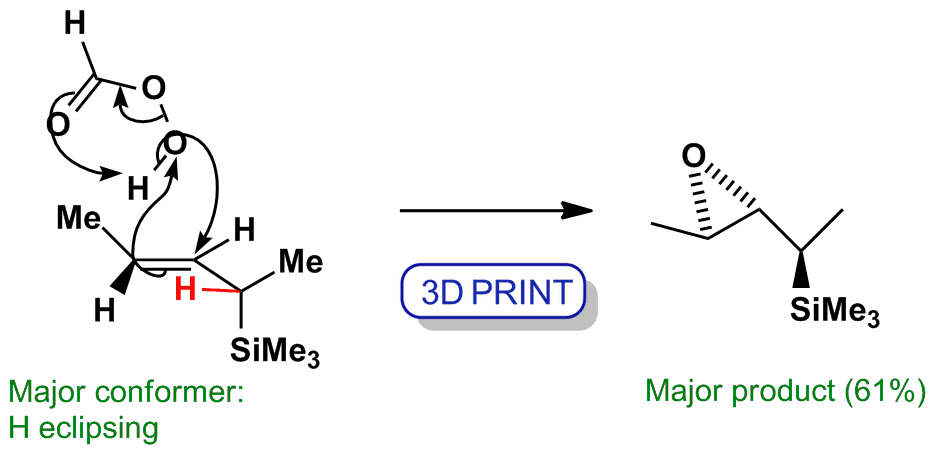 Examine the interactive energy diagram for the starting E-allyl silane.
R. W. Hoffmann, Chem. Rev., 1989, 89, 1841–1860.
How useful was this page?
Click on a star to rate it!
Average rating / 5. Vote count:
We are sorry that this page was not useful for you!
Let us improve this page!
Thanks for your feedback!