Acetal formation
Choose the correct answer for each question. Once you have completed a question, click next to move onto the next one.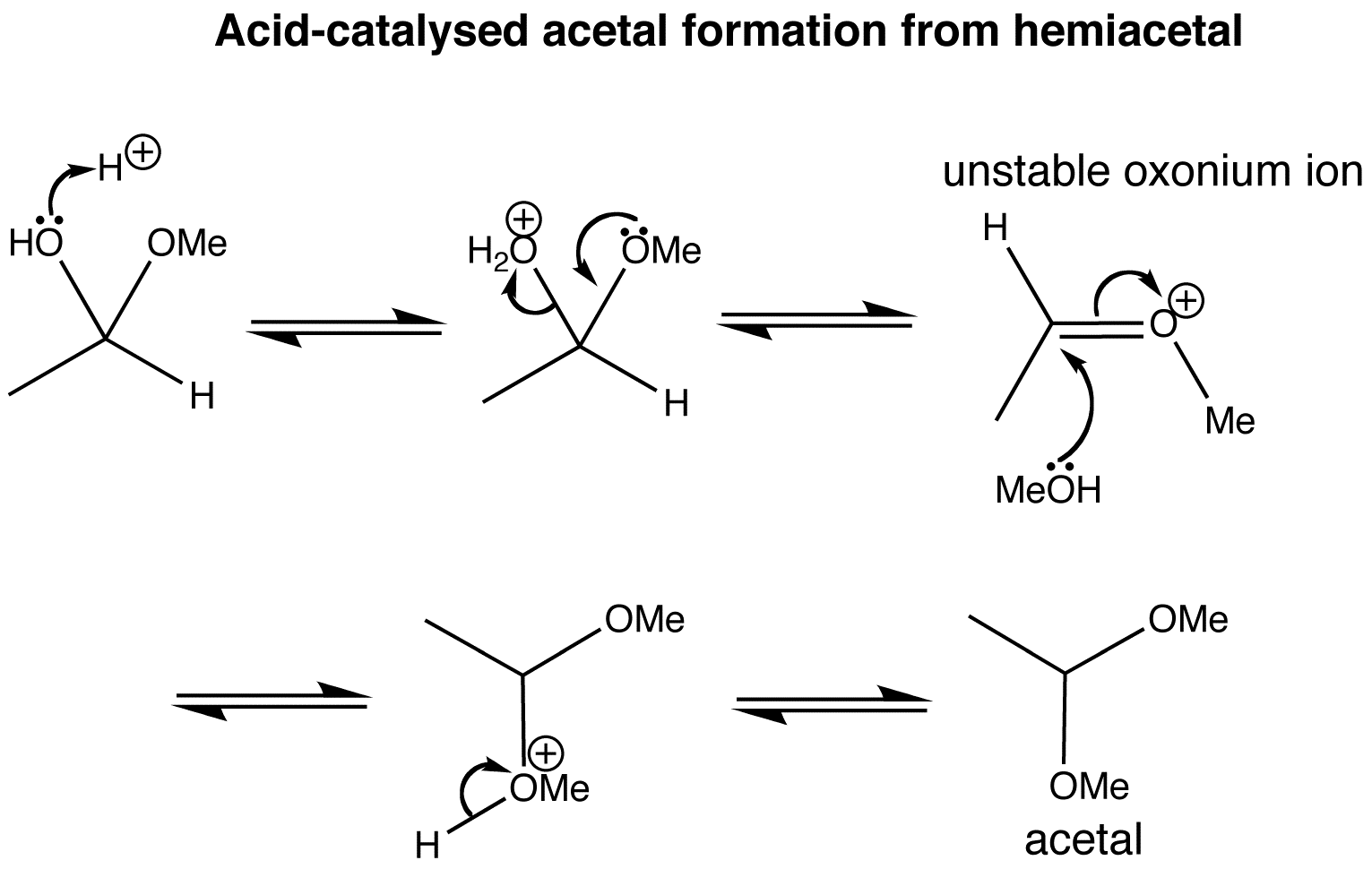 In acidic contions, which of the following would you react with an aldehyde/ketone to produce an acetal?

Alcohol
Amine
Imine
Ester

Which of the following compounds is a acetal?