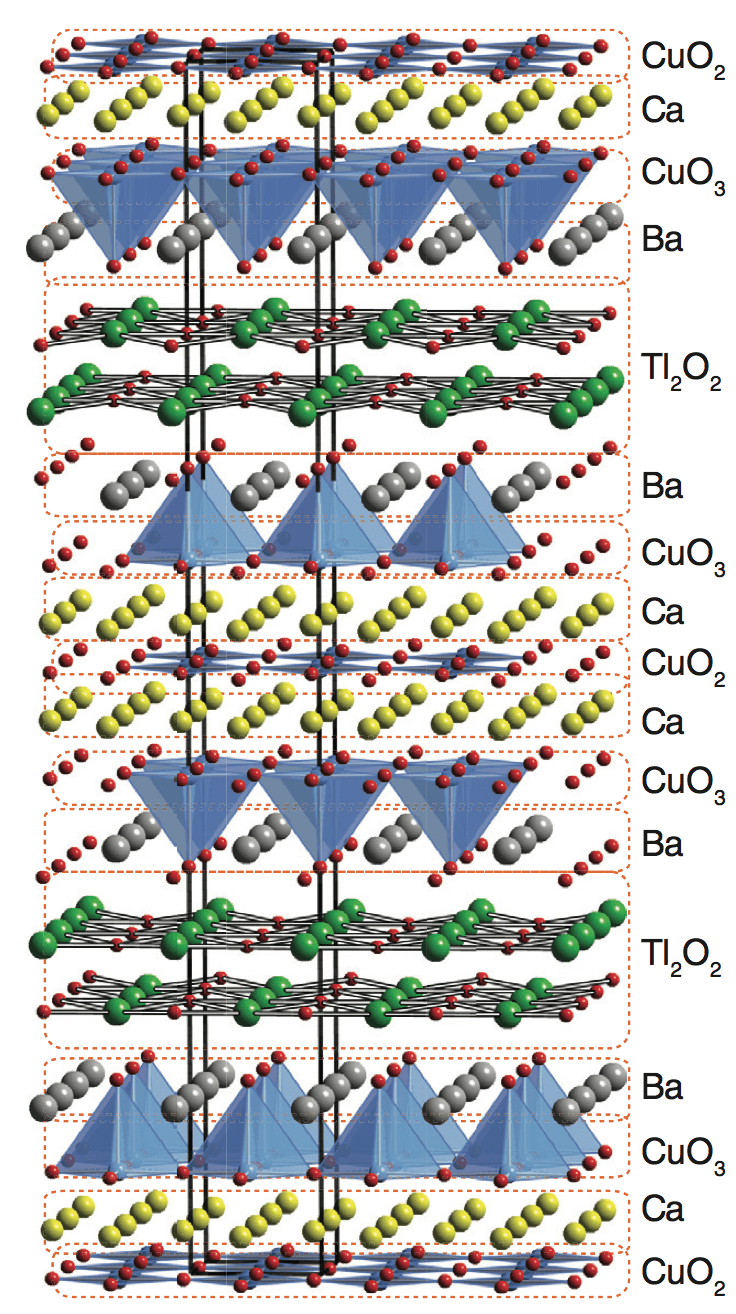 Tl2Ba3Ca2Cu3O10 structure formed from three oxygen-deficient perovskite layers produced from linked CuO4 square planes and square-based pyramids separated by Ca on the A-type cation position. Double layers of stoichiometry Tl2O2 with rock-salt type arrangements of the Tl and O atoms are interleaved between the multiple perovskite layers.
How useful was this page?
Click on a star to rate it!
Average rating 3 / 5. Vote count: 1
We are sorry that this page was not useful for you!
Let us improve this page!
Thanks for your feedback!